Having a
Mini Ozone Sprayer
is a great way to clean your home, and it's also an extremely effective way to kill 99.9 percent of bacteria and viruses, as well as protozoans. Aqueous ozone has been used to disinfect drinking water for over a hundred years, and it's safe for humans to use, too.
Aqueous ozone can break down bacteria, viruses, and protozoans
Using aqueous ozone as a sanitizer is an effective way to break d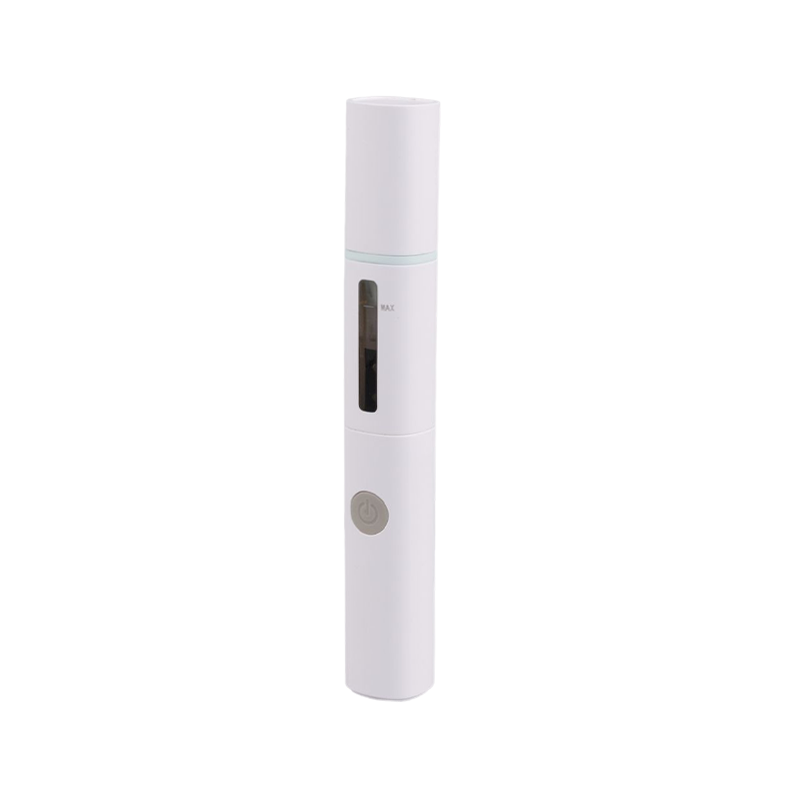 own bacteria, viruses, and protozoans. Ozone has been used for over 100 years to keep people safe from infection. The disinfection technology is used in hospitals, nursing homes, food production facilities, and other commercial and industrial settings. It is approved by the FDA to disinfect water used for food preparation and to clean raw meat.
Ozone is a strong oxidizer and can be safely dissolved and sprayed at safe pressures. Liquid ozone is also safe for commercial cleaning, and it is not corrosive or combustible.
Ozone can be used in water systems to reduce odor-causing agents, including sulfur-compounds. This may also reduce the need for additional chemical treatment. However, ozone in water systems has a low half-life, and off-gassing may occur. It has also been found to negatively affect pump seals, tanks, and other critical components.
Ozone can also be used as a disinfectant. It can sanitize a variety of surfaces, including raw meat, fruit and vegetables, and medical devices. It also destroys bacteria and other microbes on contact. It can also be used to sanitize dental water units and to break down odor-causing agents in washing machines.
It can kill 99.9 percent of bacteria
Whether you're looking to sanitize a surface, wipe down a child's toy, or wash fruits and vegetables, you can use an Aqueous Ozone Sanitizing Spray Bottle to do the job. This is a low-cost and eco-friendly solution that can sanitize anything, from baby toys to countertops.
O3waterworks LLC has released an aqueous ozone sanitizing spray bottle that has demonstrated effectiveness against viruses and other microorganisms. This bottle is a small device that requires a proprietary solid diamond cell and a rechargeable battery to produce a small amount of aqueous ozone. The company's claims include a squeaky clean surface, an odor-free room, and a cleaner and greener way to do the same job.
The company's website claims to harness the power of "aqueous ozone," which is a fancy name for a substance that can break down smoke molecules, deodorize a room, and kill common bacteria. The Aqueous Ozone Sanitizing Spray can sanitize items such as baby toys, countertops, and kitchenware.
It's safer than traditional cleaners
 mini ozone cleaner uses a patented SAO(tm) dispenser that creates safe aqueous ozone on demand. This stabilized aqueous ozone is highly effective for up to four hours of sanitizing. It is effective on virtually all surfaces, including kitchens, bathrooms, showers, cars, and vehicles. is 100% safe and leaves no toxic chemical residue. It turns tap water into a highly effective sanitizer, thereby eliminating the need for harsh chemicals. The system produces a fine mist that kills 99% of viruses, bacteria, and fungi. It works stronger than bleach. The device charges in 30 minutes.
Ozone has been a proven disinfectant for drinking water for decades. It has also been approved by the United States Department of Agriculture to wash fruits and vegetables. Using aqueous ozone in the food industry is a good way to ensure maximum food safety for consumers. It also prevents millions of liters of toxic chemicals from entering the environment.
It's used to disinfect drinking water for more than 100 years
Using ozone in your bathroom or home disinfects surfaces and kills bacteria, viruses, and allergens. Ozone is a non-toxic disinfectant that is safe for your skin and pets. It breaks down bacteria, odor causing agents, viruses, and protozoa. It leaves your home smelling fresh and clean.
Ozone is produced when oxygen molecules are energized. This oxidation produces ozone, a powerful disinfectant. It also breaks down organic contaminants into carbon dioxide. It is safe for humans, pets, and the environment. It can be flushed down drains without damaging water systems.
Ozone is used in hospitals, hotels, restaurants, and other facilities. It has been used for many years to disinfect drinking water. It is also used to clean fruits and vegetables, including raw meat. It is also used to clean swimming pools, spas, and sewage treatment plants.
Ozone is also used to kill bacteria in plants. It can be applied during the washing process or stored for a longer time to kill bacteria. It also breaks down soil molecules and odors. Aqueous ozone can also be used to break down viruses.